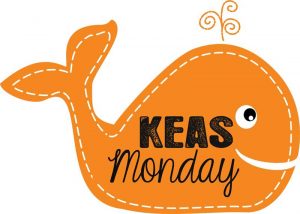 Dear new KEAS (parents please read out to your KEAS!)
We are excited to be holding our first KEAS session for all interested 5 – 8 yr old boys and girls on this coming Monday 29th April at 4 – 5.30 at The Ship, Scouts hall at end of Shelly Beach Rd – and subsequently each Monday at the same time, but not necessarily at the same place (locations will be emailed or communicated in advance!)
The Session will be run by Sol (Sea Scouts chair and cubs Leader) and our new KEAS leader, Brendan.  We are also hoping to have a visit from a few seasoned cubs and possibly other special guests!
During the sessions we will play some games, go for a walk or take part in an activity, have some FUN and learn something about ourselves, our environment and our world. Scouts is all about fun and adventure, so don't forget to bring yours!
Find out more about KEAS here: https://waihekeseascouts.org.nz/keas/
A "good scout" always goes prepared – so please pack your bag to include:
some fruit to share for afternoon tea
some good shoes for walking in the bush (bare foot can be a bit ouchy)
a water bottle with water in it
a hat and a rain-jacket are always useful to pack in a bag
a fun story about yourself to share
sense of adventure and excitement!
See you there!
Sol and Brendan