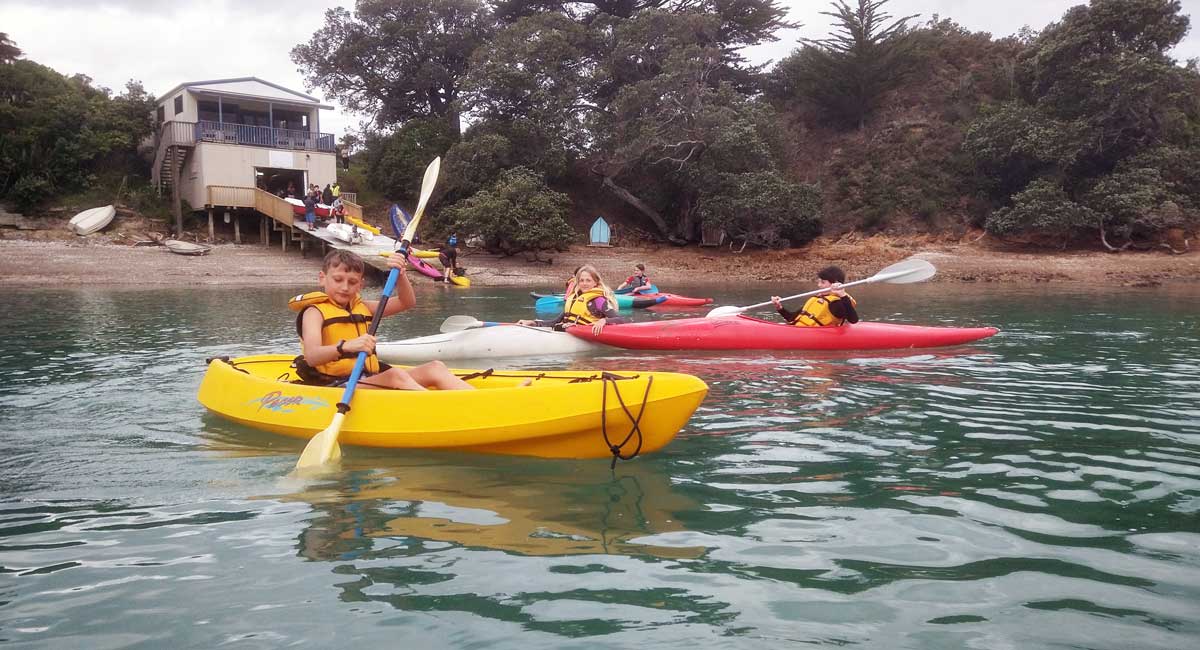 Kia ora
We are running a raffle to raise funds.  Buy tickets here
The Waiheke Sea Scouts is part of NZ SCOUTS and currently has over 75 Waiheke kids between the ages of 5 -15 who are all enrolled in learning about everything from camping to the environment to sailing to being awesome adventurers!
We are fundraising for various camps and equipment needed for the group and every dollar counts and we very much appreciate your generosity.
Typical examples of things we need to spend money on:
The small boats that we use to teach kids to sail in – these cost 3 ~ 4,000 or more each.
Kayaks and related equipment such as life vests and wetsuits.
Boat / sail parts for maintenance.
Camp equipment that need replacing or maintaining.
Travel and food costs towards camps (usually several per year)
And more!
---
The raffle will be drawn in accordance with the NZ legislation and by either a member of the Waiheke NZ Police, or a JP.
Anyone winning the alcohol prize must be 18yrs or older.
AWESOME people and companies who have offered PRIZES for our RAFFLE
Please support these generous businesses and organisations
RAFFLE RULES
The raffle is being run by Waiheke Sea Scouts – part of SCOUTSNZ and the primary organizer is Sol Harris (Leader)
The raffle will be drawn in accordance with the NZ legislation
The raffle draw will take place in a public place at: 20th May 2021* at 4pm venue to be confirmed
The draw will be made by either a member of the Waiheke NZ Police, or a JP
Entry is by way of purchasing a numbered raffle ticket (one or more)
To be valid, the purchaser must provide payment, full name, phone and email
Each valid numbered ticket will then be entered automatically in to a large receptacle (e.g. a big box)
For each prize, a separate draw will take place (prize draw) – the receptacle will be shaken and a ticket randomly, blindly selected
For each prize draw, only one ticket will be drawn and that ticket shall be the winning ticket for that prize
Winning tickets will then be removed and not eligible for subsequent draws
Any winning ticket that is not valid, or in the event of any dispute, the prize will be re-drawn
Anyone winning an age restricted prize (e.g. alcohol) must be 18yrs or older or be willing to give the prize to a family member who meets the age restriction
Every reasonable effort will be made to contact winners, however, if after reasonable attempts have been unsuccessful, or if a prize has not been collected with 7 days of notification, Waiheke Sea Scouts shall reserve the right to redraw a prize, sell or dispose of the prize however we see fit.
* Date changed due to conflict with Sea Scouts camp!
Please feel free to forward this if you know someone who would like to donate something too 🙂
Contact Sol if you have any questions
Thanks
On behalf of Waiheke Sea Scouts Group
https://waihekeseascouts.org.nz/
Kind regards
Sol